Bob and Doug are safely back on Earth.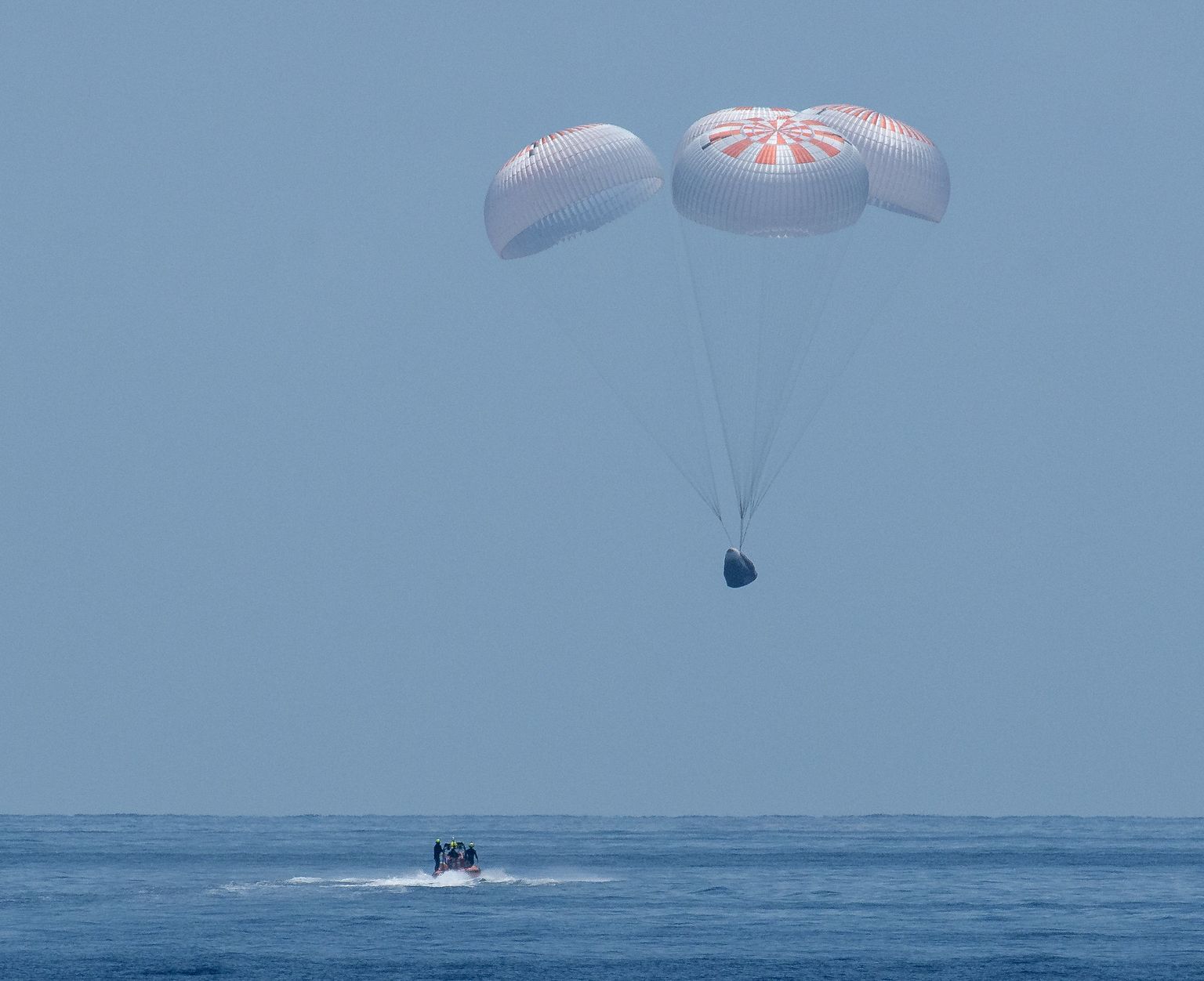 SpaceX's first astronaut mission for NASA is in the books.
A Crew Dragon capsule carrying NASA astronauts Bob Behnken and Doug Hurley splashed down off the coast of Pensacola, Florida,at 2:48 p.m. EDT (1848 GMT) today (Aug. 2), bringing an end to SpaceX's historic Demo-2 mission to the International Space Station.
"Welcome back to planet Earth," SpaceX's mission control radioed the two astronauts aboard the capsule, which is named Endeavour. "Thanks for flying SpaceX."
"It was truly our honor and privilege," Hurley radioed back. Just hours earlier, while still in space, Hurley said the experience is one he won't soon forget.
"It's hard to put into words just what it was like to be a part of this expedition — Expedition 63," Hurley said during a farewell ceremony aboard the space station on Saturday (Aug. 1), the day Endeavour undocked and began its journey home. "It'll be kind of a memory that will last a lifetime for me."